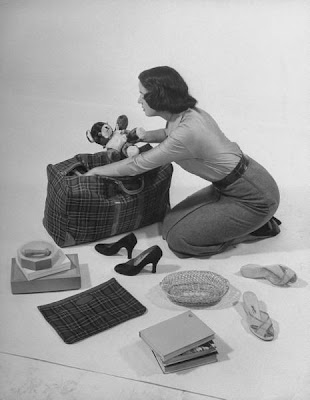 Do you know who I hate? Pretty people. And not just because their lives are clearly so much easier than mine in every way (I hear they don't pay taxes), but because now there's a morally questionable dating website that allows them to travel for free with generous strangers. While complimentary champagne may be the preserve of the Samantha Bricks of this world, all I ever seem to get is a pint of carling and a slap on the arse.
Yes, Miss Travel pairs up young female totty with rich professionals who are clearly so desirable that they have to spend thousands of pounds in order for someone to endure their company.
Okay, so maybe I'm bitter that I probably wouldn't be deemed beautiful enough to be whisked away to Barbados by the chivalrous chap who writes 'I am seeking FRIENDS WITH BENEFITS and NO STRINGS ATTACHED' multiple times on his profile, but something's amiss here, isn't it? I know it's the 21
st
century and all that jazz, but there's just something a bit creepy about people who are willing to splash their
cash on months away with women they've never met before. 
The harsh truth seems to be that Miss Travel is just Chat Roulette for people who can afford to pay for someone to wank them off in another country. The site may try to dress this up as a glamorous affair, where young beauties are whisked off to foreign lands by men who just haven't found that special lady yet, but this is just ruse for something far more sinister. Sure, it would be lovely if two people met up half way across the world, spent two weeks having a load of sun, sex and sangria and then lived happily ever after. But the reality is that many of these daters have specified on their profiles that they are solely looking to engage in an extra-marital affair. Yes, people of France- THAT WAS THE SOUND OF ROMANCE
®
DYING. 
Perhaps even more worrying than these cashed-up losers are the women who sign up to the site. Sure, they say they know what they're getting themselves in for, but do they really? It might seem like fun and games when you're in the safety of your own home behind a computer screen, but being plonked thousands of miles away with no one but your sex hungry benefactor is something different altogether. You'll probably get a tan out of it, though, so transatlantic prostitution does have its benefits.
I think the most devastating consequence of Miss Travel is what it is doing to us ordinary folk. I mean, yeah, mercenary sex is bad and everything, but what about me? Do I really need reams of beautiful women parading around the poolside as I furiously try to disguise my muffin top? No, quite frankly, I do not. Maybe they should limit travelling totty to one area of the world (so I know never to go there) or have some kind of tracking system whereby we can locate these odious demi-goddesses and holiday somewhere at least 200 miles away. Honestly, people with good looks can be so selfish.
Someone who has signed up for premium exposure on the site, one thirty year old 'Manimal' from Chicago, asks 'are you woman enough?' Well yes, Manimal (and thank you for asking), I am woman enough to make the decision to work for minimum wage, sweating over plates of steaming food whilst dodging the wasps, children and dogs strewn across the restaurant floor. It may not be glamorous, but at least that money is mine, and I can spend it on holidaying with people I actually like, who (mostly) won't subject me to sexual psuedo slavery. If these guys and gals want to get involved with Miss Travel then more power to 'em, but I'll be taking my average looks and hard earned pennies elsewhere.