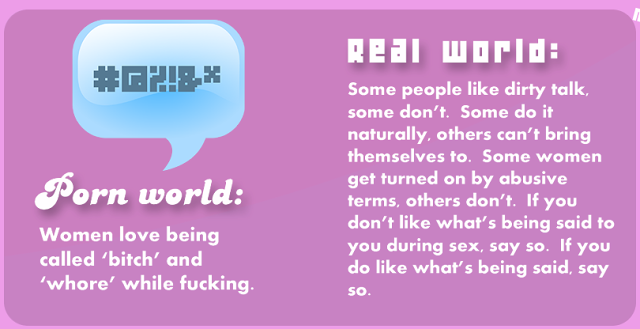 Recently, I read an article in
Libertine Magazine
about business impresario Cindy Gallop and her website
makelovenotporn.tv
. Greeting visitors with the phrase 'Hello Sweetie' (River Song anyone?) Gallop's website, which was at TED in 2009 with this
fantastic speech
, aims to create a big friendly sex co-operative and educate people about the realities of sexual pleasure.
Designed with both men and women in mind (she's aiming for a 50/50 split in online traffic) the website invites couples, or adventurous individuals, to upload their own sex tapes, in the knowledge that they'll get 50% of the profit each time their video is streamed.
You don't have to upload your own sweaty rendezvous (Oh Craig David) to be part of the action though. All you have to do is sign up and pay $5 a video (that's £4.67 according to my bank statement) and the film will be available for your masturbatory pleasure for the next three weeks. But with so much free porn available these days, is it really worth laying down your heard earned cash in the name of sexual democracy and real-life female orgasms? Well reader, wanting to be a proper investigatory journalist, I have of course been sampling the wares.
The website itself is clean, friendly, and noticeably free of the usual trappings of hardcore websites – i.e, there are no pop ups of anal penetration. Instead, you have to get behind the sign-in wall before you see any of the videos, and even then you're not confronted with anything properly explicit until you've laid down your dollars.
I should mention, that this is the first time I've actually paid for porn, though my life hasn't exactly been porn free. To be honest, I can't remember which came first; Channel 5's soft porn films, or finding my brother's wank mags. Either way, around the age of 11 or 12 I started masturbating and that was my source material. The Channel 5 films (you know the sort, big breasts and a dodgy jazz-funk soundtrack) I watched on a
Sega Game Gear with a TV Tuner
and earphones in case my mum heard (OLD SCHOOL!), while the wank mags I found one day while snooping around my brothers room, and happily pillaged until he left home.
Porn didn't really feature in my early sexual relationships, although its cultural saturation did make me believe I HAD to shave off all my pubes. In my early twenties it made a bit of a comeback though. I watched it as a precursor to sex, while having sex, and sometimes on my own, but gradually I got more and more disheartened. Those soft porn films had spoilt me, I wanted story and plot and I wanted to see people actually enjoying themselves. The debate about the effect of hardcore porn on those who watch it (especially men) would need a whole other article devoted to it, but the reason I stopped watching it was because no one is really having fun. Yes, the men involved do actually achieve orgasm, but these all seem rather functional, especially after the women involved have spent half of the video trying to help them keep it up. The depictions of female orgasms on the other hand are so ridiculous that you'd laugh if you weren't already hysterically weeping.
So this was what I was hoping for when I turned to Gallop's website – people enjoying sex, and both sexes having genuine messy and sweaty orgasms. Something I could wank along to without feeling depressed afterwards. Not too much to ask surely?
Being a greedy woman, for my first love-making experience, I picked the longest video on the website. Big Mistake. The couple behind the video had looked friendly in the sneak-peak I'd watched, and not wanting to feel like a creepy voyeur I'd decided this was a good quality to look for. The problem though, is that they weren't very professional about it. For the first 15 minutes all they do is mess around and talk absolute crap (they obviously haven't heard of editing software) and by the time they do get down on it, it becomes clear that the guy (he's in charge of the camera) is just trying to recreate his favourite porn moves. Sigh. He angles the camera, so we can watch his girlfriend being pumped (a gross but apt word) and for the most part she looks bored by the whole experience. The real female orgasms I was hoping for are also debatable. After being roughly finger pumped for about 20 seconds, she apparently comes. Now, far be it for me to deny another woman's orgasms, but I just ain't buying it. Plus, throughout the video her boyfriend keeps having to ask her if she's come, and in my experience if you have to ask mate, it hasn't happened. I quickly give up on them.
Disheartened and far from satisfied, I move on to something shorter (length isn't everything after all). I'm drawn to my next choice by the most middle class blurb I've ever read in connection with a sex tape, 'after returning from the farmers market…' LOVE IT.
This video has a much more professional feel to it. There's a musical intro, soft focus, and some flowers. Lovely. The couples faces are obscured by the soft focus, but what they've managed to do despite this slight prudishness is pretty impressive, dare I say revelatory. This is sex, quite literally, from a female perspective, as a woman lying on her back films her partner as he goes down on her. He asks her how she wants it, it takes a while, and this time I believe it when she comes – and I feel properly satisfied when I come too. In the name of democracy, the guy also comes as she films him and it ends with the woman covered in sperm and happily giggling. This is more like it.
So, what's the conclusion? Despite a shaky start I did see a woman have a real orgasm, even if only from the waist down, and it was a refreshing thing to see. The website though, clearly has a way to go (the BETA version only launched this year) and as it is for the people, and of the people, it really depends on whether the people deliver the goods. What I've realised though, is that I want something somewhere between porn and 'real life' sex. I want people to be enjoying themselves and coming all over the place, but I don't want to have to listen to people's inane chit chat and witness their crap production values. I want well produced, real sex. Here's hoping that as Make Love Not Porn grows, people's vanity will make them invest in better recording equipment.
- ND