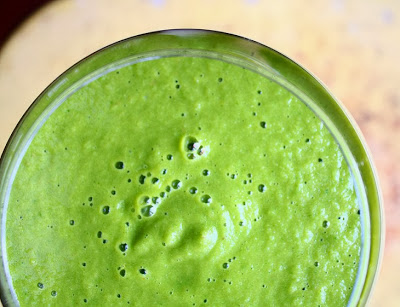 Do you want to lose weight?
Do you want your body to be completely cleansed, and nutritionally fit?
Do you want that weird, empty feeling you get after doing a poo of having absolutely nothing in your system, at all? But all the time? 
Do you want unicorns to fly out of your arse and lead you to a pot of gold at the end of a Skittles rainbow, where golden cherubs will shower you with petals weaved from angel hair, and the lover of your dreams will grow out of the ground wrapped in an Egyptian cotton sheet?
Well, you are in luck: I have the answer for you. It's called the 'Juice Diet', (or, alternatively, 'Juice Plus', which implies that you're eating Juice PLUS something else but, SPOILER ALERT: that 'something else' is yet more liquidised food). Jen loves it, Gwyneth loves it, SJP in all her wisdom loves it, and you will love it too. I'm sure you have heard about it, or at least seen an instagram or two of it. Many a celeb has been pictured touting their liquidated lunch and toned stomachs; probably also whilst curling a dumbbell, and juggling a small brood of blonde-haired children. Committing to the 'Juice Diet' is actually very simple. All you have to do is get rid of all those yucky carbs (eww), all that horrid protein (double eww), and while you're at it, that pesky will to live can go too. Yes, you may occasionally feel faint or fatigued, but it's fine! You will be spending so much time on the toilet, that the amount of time spent standing will be minimal to none. Many of our juice dieters prefer to install a fridge in their bathroom (or a toilet in their kitchen) to minimise standing time, and so that the juice-to-shit cycle can be continual, and undisturbed.
Convinced? Me fucking neither. So why do I keep on seeing pictures of people drinking a concoction which so closely resembles algae/pond scum? No amount of Instagram tinting can make these slurpy concoctions look appetising.
I was intrigued at first. I thought perhaps it was like that time when Heinz (the jokers) pulled purple ketchup out of the bag. I wondered, Have Quaker Oats made a Halloween porridge?! Will I be lolololling at my desk as I eat my green breakfast, and all my colleagues think I've gone mad? No, not so much. It's just another diet that I will definitely, 100% be avoiding like the plague.
But I have read a few blogs of people trying this 'Juice Diet' out. The consensus seems to be that it just makes you hate the world for week; that's when you're actually able to think of course, and are not overcome with feeling like you're about to pass out. It's OK in the end though, because by Sunday night your jeans will be a bit baggy around the waist. Get in. Having read various accounts of this Satanic scheme, I went on to look at some of the suggested 'meals.' Here's one:
2 tomatoes
1-2 garlic cloves peeled
1 bunch basil
¼ lemon peeled
That is not a meal. That is a sauce to go on my pizza. Calling it Bruschetta Tang just makes it all the more snide, mocking you as it does for the absence of bread. It's like calling those juice that frankfurters come in 'essence de hot dog.' Like I said, not a meal.
Seriously, where did all this madness start?
Unsurprisingly, it is a Hollywood spin-off. Like most ridiculous trends, it began at the top, and slowly filtered its way down to us regular folk, who, despite the fact that none of us are preparing for million-dollar parts, are now expected to forgo our Friday bagel for juiced kale instead. I think John Webster may have been discussing juice diets of the 17th century when he said that society 'Is like a common fountain…if't chance/ Some curs'd example poison't near the head,/ Death and diseases through the whole land spread.'
Webster knows it
. 'Death and diseases' may be a slight over-exaggeration, but from this regime you can expect flaky skin, hair loss, and rotten teeth. Yay! I suppose if our teeth are becoming redundant with this diet anyway. If the trend for liquid diets continues apace, perhaps they'll just evolve away.
So, which exquisite sadist are we to thank for the only regime that legit makes you shit molten lava? Well, the explosion of the 'Juice Diet' is often credited in particular to American Joe Cross. Your average Joe, Mr Cross was just a casual 100 pounds overweight when he made the (catchily titled) documentary
Fat, Sick and nearly Dead
 (as opposed to the Thin, Sick and Nearly Dead you'd be if you lived on liquids alone forever.) The documentary follows Joe as he takes on a 60 day purge of solid foods, and readily sheds the pounds. Mr Cross looks great by the end; a lot healthier, and lighter of course. However, when you are 100 pounds overweight, any change of diet will help you lose it; anything less than he was eating to maintain that weight and it was going to fall off him. It's science.
You don't need me to tell you that idea of a crash diet just simply does not work. Your body's metabolism can't cope when you inevitably begin eating normally again, and you end up piling back on those previously- shed pounds…and more. It is as if the words 'lose weight fast' are some kind of universal hypnosis cue. Once uttered, even the most rational of audiences will fall into a trance, and believe whatever the hell you decide to tell them.
To be fair, some are benefitting. No one who actually undertakes this farce, but the CEO of Breville Juicers is laughing all the way to the bank; as are dentists of the world. But all the people who are ingesting smoothies that look like what comes out of my cat's bum when she's eaten too much grass? Nah. What I will be doing is bottling said cat excrement, branding it 'Innocent ShitMes', and going on a cruise with the lads from Breville, and the British Dental Association.
It, almost literally, is a load of bullshit. And if that's not enough of a deterrent, here are five, very clear, very simple reasons to avoid this load of tripe:
1. Chocolate fudge cake
2. Sticky toffee pudding
3. Yorkshire puddings
4. Cheese-stuffed-crust pizza (Dominos or Pizza Hut- your choice)
5. My favourite: slutty brownies
Feel free to amend the list to your fancy. Oh yeah, and here's another reason: the fact that you need solid food TO LIVE.
- GA
Note from editor: As an editor I feel I have to intervene here and say that, on the topic of stuffed crust, Pizza Hut is the clear winner.