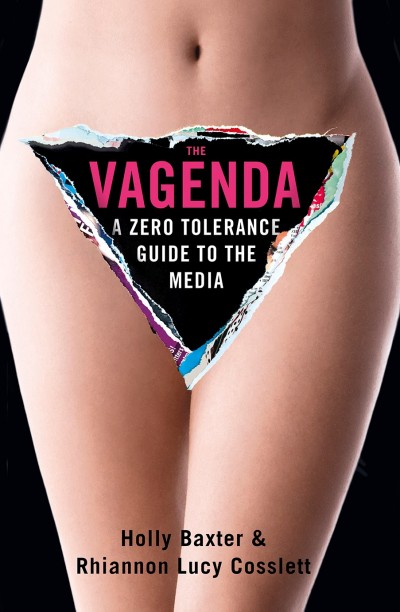 We know, we know. Where the hell have we been? Well, we've been redesigning a new website thanks to the lovely Kickstarter cash you guys provided us with (and it will be ready soon), but we've also been FINISHING OUR BOOK. Behold its magnificent cover, which we love.
(We've also been having media training, which involves doing a mock interview and watching yourself back on a screen. If you fancy being made acutely aware, in high definition, of all the physical flaws of which you were previously ignorant, you should totally try it. Just kidding, David. It was super-helpful)
It's been just over two years since we launched this site, and literally millions of you have graced it with your presence, which is why we'd like to use today, International Women's Day, to say a massive thank you for all your support and letters and emails and hilarious input. It's been real.
We'd also like to use International Women's Day as a naked marketing opportunity (not literally naked, I am wearing a No More Page Three T-Shirt that could probably do with a wash) to ask you to buy our book. We've worked really hard on it. This meant not just trying to make it as funny as possible, but also going through all its hundreds of pages and changing every incidence of 'cum' to 'come'. That's dedication. There are quite a few spaffs, too.
You can pre-order it on Waterstones here (it's released on May 1), and on the Vintage website.
For updates, you can follow us on Twitter, as well as the lovely people at Vintage Books, who have just been fucking spectacular for the whole year and a half that we've been working on this.
Now, I must get back to my main Saturday morning activity, which is trying to keep the rising cornershop-wine-flavoured nausea at bay until my boyfriend wakes up to make breakfast, but we hope you like the cover and much as we like YOU. Big love, ladybros, and look out for the new site soon.