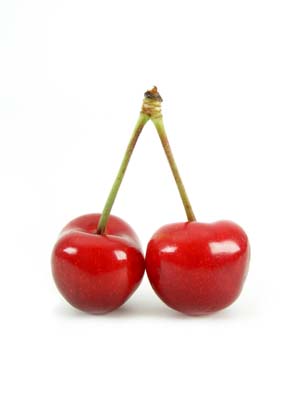 So I had sex for the first time on Sunday morning, around the time when my mum would have been driving to church. I have since slept casually with two other friends, and we're on speaking terms. Why is this worth shouting about? Precisely because it isn't. Losing my virginity did not change who I am at all (apart from the fact that I need a new joke for my stand-up comedy – follow me on Twitter @AnnaDominey if you want the full story.) It did not even change my relationship with the man to whom I 'lost it'. And yet, 16-year-old me would be absolutely horrified.
I am 21 (which means that losing my virginity the other day has meant that I lost out on 5 whole years of legal, consensual, wonderful sex) and in my final year of university, having previously attended an all-girls' church school. There was plenty that was positive about my education there (I can't begrudge it as I type this from an Oxford library), but there was also a major problem. Regardless of the value of our very good secular sexual health classes from external speakers and the ostensibly liberal attitude of the school's Christian ethos (we once had an incredibly awkward assembly led by our eccentric head of English, on why the Song of Songs was ace), most of my teenage life was guided by the subliminal message that boys were different and sex was a huge deal.
I became involved with the very evangelical Christian Union when I came to university because, being brought up religious and yet not even feeling the faith of a mustard seed, I was naturally overcompensating by trying really hard. Eventually, after an incredibly guilty-feeling few years, I let go of my attempts at believing in God, and, even more reluctantly, the idea that sex was the preserve of the married. But I still clung on (until about 6 months ago) to the idea that sex could be only with someone you love, in a long-term relationship.
I'm not sure if this belief necessarily manifested itself because I came from a church school, or an all girls' school – in fact, it was probably a combination of both. Because we didn't have any normal contact with boys, we pedestalized them, and a lot of girls had the idea that they had to please boys. I remember (with an agonised sigh) the day that one girl posted a poll on Bebo to the tune of "To my boy friends: when fingering a girl, do you prefer pubes or no pubes?' This from a 13-year-old. At the same time, of course, the more devout of our number recoiled in horror and scorn – a very real manifestation of the Madonna/whore dichotomy.
I don't pretend to speak for everyone coming from institutions similar to mine, although I do have a very extreme example from the opposite perspective. My elder brother attended a very strict Catholic school (mainly single sex, but with girls in sixth form) and as soon as he got a girlfriend, in his gap year, he managed to – for the lack of a better term – knock her up. He was all set to go off to university on an Army-sponsored scholarship before training at Sandhurst, doing the required years' service, and then doing literally anything the fuck he wanted because the world was his oyster. Instead, because his Catholic conscience could not fathom the concept of baby-murder, he now has a mortgage, a nine-to-five and a heinously tedious commute, and is basically middle aged at 25.
This clearly not an issue relating exclusively to women, but if a significant number of young people have an unhealthy attitude to sex then that will definitely have an adverse effect on how ladybros live their lives. A large part of the movement towards women's liberation is sexual liberation and we need to do all we can to encourage this. Of course, there are arguments out there that girls opt for more ambitious career paths or less traditionally 'feminine' subjects from all-girls' schools, removed from the intimidation of their male counterparts. But, in my case, I believe that learning alongside boys would have made both sexes see each other as humans – with human limitations, not imaginary gender-based ones.
I lost my virginity in quite a casual way for a number of reasons, some of them better reasons than others. The good reasons were: I felt ready, I am friends with and trust the guy, and I find him insanely attractive. The bad reasons included that I was terrified of leaving uni a virgin because of the way it would complicate dating in the adult world, and to avoid the previously-experienced 'necessity' for giving what I call 'diversion blow jobs' in place of sex when I went home with guys after clubbing. Yeah, really.
But knowing what I do now, I wish I'd had sex a long time ago. If you view the birds and bees through the lens of the Madonna/whore complex, like so many I went to school with do, then I'm a whore. But I'm a healthy, happy whore who's hoping to achieve a 2.i and a good job – so fuck you (and if you're attractive, I'd probably quite like to).
-AD