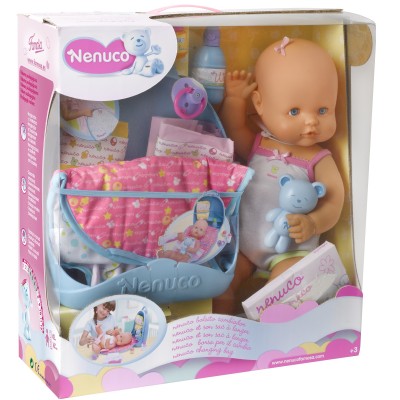 There is a sight that most of us see daily – one that many delight in – which elicits a feeling of abject fear and dread in me. And that sight is a child with its mother and father.
Now, don't get me wrong: I have nothing against children. In fact, those little tykes amuse me no end, if you want the truth. But what does annoy me is the general reaction to my position on wanting them. Or, rather, not wanting them. In any way, shape or form. At all. Ever.
But let's start at the beginning. In Ireland, where I live, we are told from a very early age that we will all grow up to be mothers and wives – especially if, like me, you were raised in a rural community with the church at its influential centre. Gender norms tend to get magnified around here: primary school starts with strict admonitions that girls can only play with the dolls and the kitchen sets, and boys can only play with the farm animal sets and the cars. That pissed me off no end, because I loved that animal set. It had a three-legged dog and I really fucking wanted it. But I digress.
It wasn't just the toys, of course, but the content of the games. The other girls were happily shunted into narratives where they had three children and the husband was about to come home for his dinner. Over in my corner, I was making up games where I went to space and lived with space pandas. It's not quite fantasising about deconstructing the patriarchy but hey, I was eight years old. I wanted something different – dare I say it, something more.
And then there came the all-girls' Catholic school. From day one, the talk of families and child-rearing between students and teachers was incessant and stifling. Boyfriends were the norm from thirteen, while I continued to sit in my corner (but this time I was reading, and listening to Rammstein. The space pandas had gotten kind of old.) Future husbands were serious topics of conversation between girls who had barely started their periods. One day, our Home Economics teacher gave us a class on how to have your children tucked properly in to their freshly pressed sheets.
What's strange is that after I moved from this environment into a large college, away from country folk, supposedly into the world of liberated fellow media nerds, that narrative stubbornly failed to change. Sitting in the basement I sound-proofed with egg cartons, writing scripts and producing radio shows, I'd expected more than the reaction I got from my peers when I announced my intentions never to have children. That reaction came in the same three major strands I've been accustomed to hearing all my life:
'But HOW can you not want them?' (Seriously, it's easy, you should try it sometime.)
'You are being so selfish!' (What?!)
(Whispered) 'Is there something that means you can't have them?'
So let me use this as my final, weary chance to state that there is nothing wrong with me. I am simply choosing not to produce children. It is not a bad thing, or a selfish choice. No, I do not believe that having kids will 'complete me' – but refusing to believe that isn't the equivalent of me kicking your (probably lovely) child in the face.
I have nothing against you, your child or children at large. But I do not want one of my own. Despite the school, the kitchen set, the Home Ec classes and the traditional rural upbringing in a country that all too often sees women as baby-makers, I really and truly don't.
The dread and fear that I feel when I see kiddies with their parents is not their fault, but rather a product of the society in which I live, and the pressures I've been put under to turn the other way and make the opposite decision, even when I know what's best for me, my womb and my future family. So, no, I won't take a child this lifetime around, thankyou very much.
However, I will take a puppy.
-WG