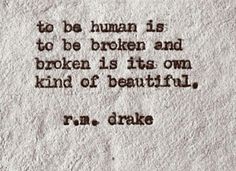 In the wake of her parents' divorce, Kylie Jenner posted up a quote on Instagram by the poet R M Drake who, from what I can see, seems to specialise in quaint, whimsical nonsense.
A vague, mystical figure, R M Drake supplies anodyne lines to the second cycle of Kardashians and celebrities against whom various 'wrongs' have been committed. 'I discovered that our disconnect was never because of the insecurities we felt, but rather the emptiness we created when we failed to make sense of ourselves.' I have no idea what this means – neither, I suspect, does Kylie Jenner – but it is written in an artful, old-fashioned font, so I imagine it's incredibly sage.
This is the trend that will not die. Every day, the internet rests its hand uncomfortably above my knee and breathes: 'You are something magical.' Feel-good quotes, falsely attributed and full of lazy sentiment, refuse to disappear – they are a terrifying new world. A world where nothing gets you down, where every grievance is glossed over in six or seven words and any misstep is considered part of 'the journey'. Grumpiness is disallowed and the slightest hint of irony might get you institutionalised. Each line, every syllable, is a shining example of the perseverance of the human spirit, a testament to the pursuit of innumerable dreams.  Every sunrise or sunset accompanied by generic text written in an effervescent font shows the power of relentless, indefatigable optimism.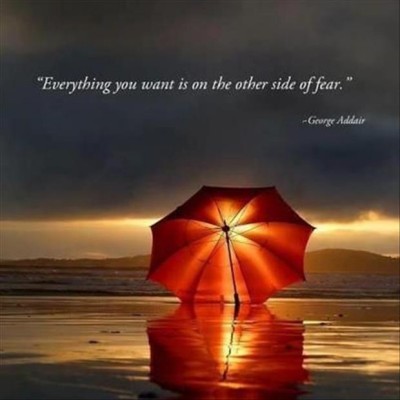 Except, of course, it doesn't. For something apparently so joyful, it is totally joyless, devoid of humour, imagination or any kind of creative input.
As I scroll through these sites, my mind laconically processing mountains of words and images, a thought occurs: these quotes are meant for women and women exclusively. I know this because they are curlicued in delicate icing, decorated in rose petals and pink to the point where it resembles a princess's nervous breakdown on acid. As they spread across social media, multiplying like a virus, becoming even more saccharine and sentimental with every passing burst of sunshine, I am reminded of advice from a Harry Enfield sketch: 'Women: in thought be plain and simple, and let your natural sweetness shine through.'
For what do they suggest other than a permanent state of Pollyanna sunniness? They are redolent of the beauty queen's rictus grin, slightly askew and lipstick-smeared, holding a faint note of hysteria. It is a special type of subservience, where life is just 'awesome' and nothing is allowed to be messy or odd. Or worse, it is an extension of the constant competition that drives these sites. I have the perfect body, the perfect face, and now I have the perfect soul, uncorrupted by any self-doubt or cynicism. Come inside. Take a look around.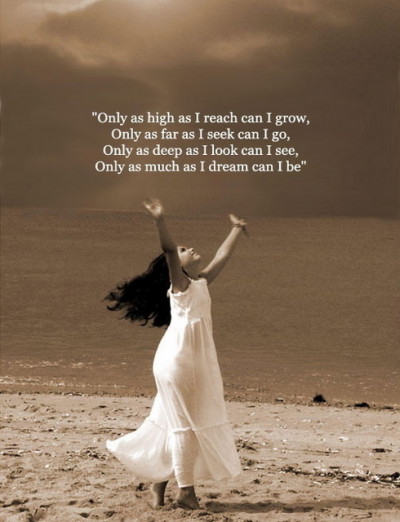 I used to work in a card and gift shop, a kind of absurd 3D version of Instagram, where each cutesy item was carefully curated and displayed. It was 'only good vibes allowed' except we all hated each other in rotation for no discernible reason. I felt there much like I feel on social media, a bit too awkward and clumsy, like if I moved slightly in the wrong direction I might cause the whole enterprise to collapse.
I was broke beyond description, writing a series of furious short stories about people who worked in retail and were rather directionless. I didn't like my life there and had no idea how to change it. As it was, a card with a hot-air balloon floating tremulously off into the distance urging me that 'Every day is a second chance' could do little for my earthly struggles.
If anything this unmitigated good cheer made me feel worse, as if my circumstances were part of an indecipherable design or the result of not 'dreaming' hard enough. I turned the more sickening cards upside down, sometimes hiding them for days and denying all knowledge of their existence. For reasons that made no sense whatsoever, I actually voiced a desire for franker depictions of despair and anguish on our shelves. I had hundreds of useless ideas and a short attention span. I was a source of profound disappointment for everyone who worked there.
By the end, I felt like a shyster peddling faulty goods. Because it was all so terribly disingenuous. And worse than that – it was boring. It was no longer just silly, but oddly torturous. It was like life had been watered down, distilled into a few meaningless words, until there was nothing interesting left.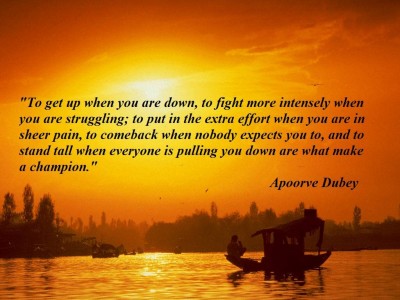 After all, these quotes, for their supposed sincerity, serve the same purpose as a group of officials: they stand around in uniform and tell you how to live your life. No falling down. No failure. Just a constant, wearing sense of go-getterism.
I feel a similar fatigue online now. In the same way we are happy to bleach out our photographs, we are happy to bleach out the world. Ironically enough, the three words Kylie Jenner emphasised and repeated from her post were the 'emptiness we created.' And yes, I am available for motivational speeches at parties.
-CF