I can't stop thinking about arses. I feel like I'm being bombarded with them, like I'm in some kind of bouncy bottom hail storm. I see Nicki Minaj's thong when I close my eyes at night, and I could identify Iggy Azalea's 'area' from a mile away, as if it were a voluptuous lighthouse. Part of this stems from the fact that I've had this song stuck in my head for days now. You know the one; it's insanely catchy, goes on about 'I'm all about that bass, no treble'. It goes on about how curvy is right and slim is wrong. This one:
I have to hand it to the girl, it's a tune, but the lyrics are more than a little dubious. Meghan, love, calling girls 'skinny bitches' is not OK, even if you add 'nah just playin' afterwards. I'm probably the type Mehgan thinks is a skinny bitch; I'm so repulsive because I don't have 'all the right curves in all the right places'. Because according to Meghan, bigger is better and smaller is…well, shit. She reckons boys don't fancy skinny girls, and seems to be sending out the message that body image should be governed by what men find attractive, rather than what women think about their own bodies. Her video has been all over social media like syphillis, with comments like 'yeah you go sister! Real women have curves x' underneath. I can see what Meghan was trying to do with this video; to say that being a bigger girl is OK, and of course it is. It's beautiful. Boobs, bums, hips, tummies; they are gorgeous whatever size they are. But that doesn't have to mean that being smaller is wrong in some way. She's gone for a body confidence theme, but she's actually dissing a whole demographic of women.
This 'real women have curves' thing maybe comes from a good place, and I get that the media bombards us with images of very slim women, and that needs to be counteracted with something to show that Kate Moss is not representative of all body types. But I'm not very curvy; does that mean I'm not a real woman?! Because my boobs are small, will I disappear? Will I pull a Derren Brown and vanish in a puff of smoke, onto to reappear on top of Big Ben in a cravat? Because I have the much lauded 'thigh gap', does that suddenly turn me into something completely plastic and sexless, like a spatula?
My body type is what is commonly known as 'skinny fat'.
'Skinny-fat': When someone is thin and looks great in clothes, but is all flabby underneath
(Via Urban Dictionary)
I'm slim in general, but after a big meal I will have a pot belly so large that I can balance stuff on it. My parents call me Olive Oyl, and more than once I have been referred to as Colin from the Secret Garden, on account of my deathly pallor and lack of upper body strength. I have always been this way, it is just the way my body is. It's true that I don't eat a MacDonalds every day, but I eat more than enough, and have plenty of snacks. I am healthy, and my body shape is no less real than Meghan's. BOTH ARE OK!
As for her protestations that her mama says, "Boys like a little more booty to hold at night.". Well Meghan's mum, guess what? Some do, some don't. Men like all sorts. Big arses, small arses, tall, short, girls with missing teeth, girls with great teeth, girls who state that Carrie from Sex and the City is their 'role model', death metallers. Their tastes are diverse and wide-ranging. As Jason Biggs' wife put it the other day, there is a whole FILM FRANCHISE based on the idea of a man having sex with a pie. I have known men who fancy cartoon characters, or the woman on an incontinence pad advert. But more importantly, Meghan'smum, you're saying that women, girls, should be OK with their bodies because it's what men like. Not because it works; it walks and runs and breathes, it makes babies and gives hugs. That, size 16 or size 6, you should love your body because it's YOURS. Taking a cheap shot at women who've had plastic surgery is also unnecessary. A body with silicone is no less right than a body without. Maybe some women don't love their bodies, and change them so that they do; who are you, Meghan, to judge that?
I was whining to my mum about this; she said 'isn't it just a bit of fun?', and she may have a point. This, however, is not just a bit of fun:
That is Jennifer Lopez and Iggy Azalea presenting themselves as nothing more than a pair of big arses with ponytails. They writhe around, twerk, lick each other a bit, and at one point J-Lo bends over so far I can almost see up her birth canal. Iggy Azalea looks dead behind the eyes; it seems even she knows that rapping 'She got a booty, that'll swallow a thong/And if you do it better do it dirty all night long' makes her look like a bellend. So in this video we are being told that basically, having a big arse makes you good at shagging. Someone needs to call up the geneticists at Oxford university to give them this VITAL PIECE OF INFORMATION. This discovery means that Cosmopolitan's sex tips are completely redundant; all you need to do is squat and you'll turn into a sexy 'big booty' jizz-receptacle.
The worst line, in maybe any song ever, comes when they are bleating on about letting a man come up to you in a club and grind his 10-beer semi against your leg, because you're sexy. Sexy chicks let a man do that instead of, you know, having fun with their friends or going home happily to eat their chips in front of QVC. Then we get told 'It's his birthday, give him what he ask for'. Are you freaking KIDDING me J-Lo? Did you think that the lyrics in Blurred Lines went down well or have you been living in a glittery bubble for the past year? Apparently so, or else women wouldn't be getting told to put out just because it's a drunk stranger's birthday. You might think that the reasons for having sex with someone is because you like them, you fancy them and trust them- but you'd be wrong. You should have sex with someone because a) you have a big arse and b) it's their birthday.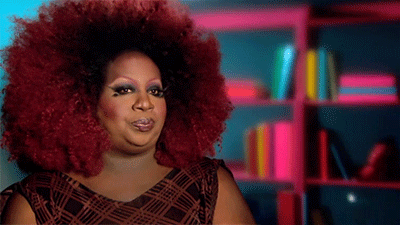 So we've got Meghan telling us men like big butts and that's all that matters, and J-Lo and Iggy telling us the same thing, while illustrating it beautifully by grinding their bald crotches into each other's faces. My bum isn't even that small, but now I'm being told I'm not sexy or 'real' unless I put on weight; but purely in the tit and arse area…how would that work? It'd go straight onto the lesser known sexy areas, gut and jowls. I suppose I could pad it out with balloons, or strap a couple of watermelons to my pants. Or I could just be happy with what I've got. Meghan, J-Lo and Iggy: we've all got enough body stress going on. So called 'fat-shaming' is real, and it's shitty, but that doesn't mean it's OK in reverse. Curves or no curves, we are all real women; let's give each other a break.
- Lucy Bellerby