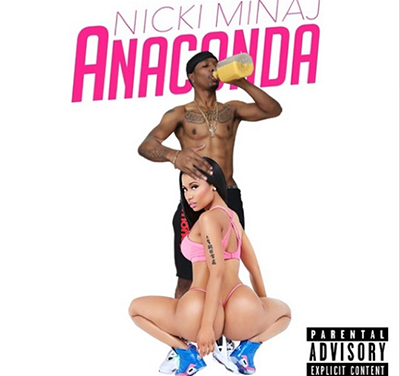 Since the birth of my daughter earlier this year, I have become angry. This is nothing to do with my hormones – they have made me, at various intervals, weepy, frustrated, unreasonable and elated, but never angry. What has really started to upset me is something that always used to irritate: the dissection, examination and judgment of women based on the fact that they possess bodies.
My undergraduate dissertation, written over 11 years ago, contained a very articulate harrumph over a Gucci advert which showed the bottom half of a model, her pubic hair shaved into a G and a male model hovering his face rather close to it (probably in amazement at this matching of genital topiary to his brand of jeans, rather than in worship of her lady-bits.) I was generally fed up with the amount of breasts in my face whenever I went into a newsagent and met most of the diet features in women's magazines with a resounding: 'Blah! Whatevs!' However, since bringing my own mini-me into the world, the constant attention on boobs, bums and bellies in vast swathes of the media has made me become ranty, to the point where I feel a guttural urge to shout, 'Down with this sort of thing!' (but with more swearwords) and do something about it so that she doesn't have to. It feels like not enough has changed since I had my articulate Gucci meltdown.
2014 feels like a watershed, as if we've hit the real peak of what we are prepared to put up with but are simultaneously battling against cultural norms and ideas that seem desperate to keep measuring a woman's worth based on her sexual attractiveness. If certain facets of the media are to be believed (hello MailOnline) then stepping out of your front door means that you are inviting yourself to be judged. In this world, women do not 'have' anything; they 'display', 'show off' or 'showcase'. They 'offer peeks' of their 'sideboob', which apparently functions entirely on its own, independent of the rest of the breast, its discovery making the MailOnline one of the luminaries of human evolution.
Even fully clothed with fully functioning brains doing really quite important jobs, like, say, becoming the new leader of the SNP after one of the most politically engaging periods in modern history, women are fair game. Nicola Sturgeon was referred to as 'sleek as an otter' after she ditched her previous 'death-row hair' (yep, really) and suits borrowed from Angela Merkel (hey, why not have go at another powerful woman? There's a niche here just crying out to be filled.) Ignoring the fact that a) she pretty much runs Scotland now, and b) everyone looked rubbish in the nineties, Liz Jones got herself a whole menagerie of mixed metaphors and wished that Sturgeon would 'morph further into a fox'. I can only assume that she was finding it difficult to identify a sexy fish.
Directing ire at the MailOnline has become one of my favourite pastimes, especially as they are also one of the main supporters of what I like to think of as 'The Year of the Arse'. Obsessively documenting the pre-pregnancy/ post-pregnancy/ pre-wedding/ post-wedding movements of Kim Kardashian's rear has opened up the bum-shaped floodgates, meaning that you literally cannot avoid having a large bottom waggled in your face, anywhere. When I was born, there were precisely no songs in the charts about bums; when my daughter was born there was 'Wiggle', where Jason Derulo states his intentions straight away by asking a potential lady friend how on earth she managed to get her shapely derriere into her trousers, or words to that effect. It also contains the lines, 'Your booty like two planets/ Go head, and go ham sandwich' (answers on a postcard).
On its own, this is ridiculous, and hardly a flattering ode to the female form. This irked me, sure – but I managed to save my proper rage for two masterpieces that followed, one of which asked, 'Where my fat ass big bitches in the club?' and the other that cut the small talk altogether: 'Big, big, booty'. What's really upsetting is that women, in this case Nicki Minaj and Jennifer Lopez (featuring Iggy Azalea) respectively, perform both of these songs. The accompanying videos each feature women rubbing their well-oiled backsides on each other. When I last checked, 'Anaconda' had almost 290,000,000 views on YouTube, each one offering the opportunity to see what Ms Minaj and her dancers had for breakfast via their rectums. Even more depressing was Bonnie Fuller's response in The Huffington Post to the J-Lo and Iggy faux-lesbian twerkfest, claiming that it 'made a statement about female sexuality and beauty that's historically empowering' because Jennifer Lopez is over 40. Effectively Fuller has provided the solution to low self-confidence and age discrimination: just tuck the back of your skirt into your knickers. The supposed benefit of all this arse appreciation is a wider acceptance of ladies in all their shapes and sizes – a wondrous celebration of bits that wobble on some but might not on others – just eat cake, girlfriends! This would be fine if some of these recent musical offerings didn't find their empowerment by way of attacking 'skinny bitches'. Those with no junk in your trunk: apparently, you deserved to be sat on.
In some ways I am glad I had my daughter in 2014, because it is really her that has prompted me to properly 'come out' as a feminist, write this, join The Fawcett Society, encourage the girls I teach to read The Vagenda, and watch with pride while my husband signed up to back the HeforShe campaign. But I also hope that by the time she is a teenager,  we will have run the whole gamut of body scrutiny – '100 sexiest elbows!', 'How to slim down your inner ear canal for Xmas!'- and she will be able to go outside and exist.
If someone wants to tell her she is wearing a nice pair of jeans, then great. Just don't comment on her arse, or you'll have me to deal with.
-VR