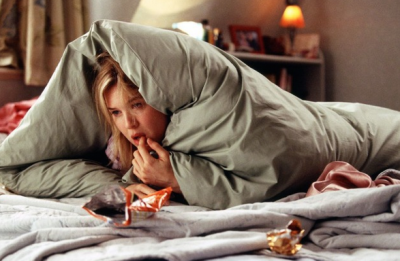 Last week at work I received a distressed message from my sister alerting me to an article entitled "Signs You Are Dating a Girl Who Has Been Single For Ages." She warned me that as it had made her (the immeasurably more placid and easy going sibling) annoyed, it was sure to evoke very strong feelings in me. I am a single woman, so at first glance it would appear that this article is more personal to me, and therefore I might have a more averse reaction to it than my coupled up girlfriends would. However, there is actually a much darker and more generalised sexist message behind this piece.
Here is the article in all its glory. I urge you to read it before continuing reading what I have to say, but be warned – it is not for the fainthearted and is likely to cause outrage and indignation, and will certainly make you ask the question "How can an article this unbelievably stupid get published!?" (The banner ad for femfresh will, joy of joys, also slow your computer right down – ed.)
Angry? Yes, I was too. I don't take kindly to being labelled greedy, selfish, sad, and desperate, with an unkempt vag by a person who has never met me, based solely on the fact that I don't have a boyfriend to affirm my worth as a woman. And that's not to mention all of the other sexist connotations that are rife in this article. Furiously, I scrolled to the bottom of the page to find the name of the misogynistic pig who had taken it upon himself to provide such an offensive and unintelligent insight into the traits and behaviours of women who have spent too long without a man and who are therefore no longer capable of sharing, trusting or acting in a socially acceptable manner. To my horror, I found that this had actually been written by a woman. I think it was at this point that my anger turned to sadness and to be frank, embarrassment that another woman could be so sadly misinformed as to what it means to be fulfilled, content and valuable as a female.
Happiness and self-worth do not depend on whether or not you have a man in your life to prove that you are worthy (I should not have to say this_. Single women are not sad. They do not cry to their girlfriends about being single, nor do they beg for reassurance that they are attractive. In reality, they probably just aren't so desperate to be in a relationship that they'll jump into the first one that comes along.
Not all single women are clueless as to how to "manicure their lady garden". The idea that a woman does or should tend to her pubic region purely for the benefit and gratification of a man is unhealthy and demeaning, and the suggestion that women will only "get the hang of" removing their pubes when they have a man to help them out ("You missed a bit"!?!?) is laughable. Furthermore, words can't do justice to the negative impact on society of a woman who writes an article in which she begs forgiveness of men on behalf of those women who choose not to opt for a Hollywood or a Brazilian.
Not all single women go out every Friday night and "snog the faces off" every stranger that they meet in a desperate attempt to reassure themselves that somebody wants them. In the same way, not all single women (in the absence of a man) have nothing to do on a Saturday so resort to staying in, festering on the sofa and not bothering to brush their teeth.
Not all single women like the colour pink. I am a single woman with a younger sister, 6 female cousins, mostly female friends, and I hate pink.
And finally, I will come to what in my opinion is the most offensive point in the whole article. Not all single women watch Keeping up with the Kardashians! We also do not all cry to Whitney Houston and eat Branston Pickle out of the jar. If you insist on shaming women who are independent and too happy on their own to feel the need to conform to your sad and outdated views on the ways in which women should live their lives, at least do them the justice of appreciating that they can independently have a decent taste in film, music and TV.
I will gloss over the wildly inappropriate use of a GIF at point 10 which shows a pre-pubescent child licking her lips after the author makes a reference to masturbation, and make my final point.
It is important that we acknowledge that this article is not just shaming single women. Girls in relationships who feel that they are not also victims of this article need to understand the hidden and very sad message: stripped of your boyfriend you are nothing but a sad, Kardashian-watching loser who fondles her own boobs and doesn't know how to look after herself.
Yay, patriarchy!
- Charlotte Jones